San Pedro, Ambergris Caye, Belize.
San Pedro Town is in the south part of Ambergris Caye, in northern Belize. Its sandy streets are lined with wooden houses, seafood restaurants and beach bars. Hol Chan Marine Reserve is a channel in an offshore reef. It features dive sites with parrotfish and moray eels, plus nurse sharks and stingrays at Shark Ray Alley. To the north, Bacalar Chico National Park protects wildlife and the Chac Balam Mayan ruins.
Ambergris Caye is the largest island in Belize, and the main destination for travellers to this western Caribbean nation. San Pedro Town is the only town on the island. Ambergris Caye has been the hub of the areas maritime trade for centuries. Fishing, coconuts, and chicle were historic means of islanders support, but the last thirty years have led to a large growth in both the dive and scuba trade, and ecotourism. The rich variety of things to do in San Pedro Town makes Ambergris Caye the gateway to travel in this beautiful country.
Belize is a democratic, English speaking nation, once known as British Honduras. The weather is mild, the beaches are beautiful, and the history is rich, this is a land of swaying palm trees and colorful sunsets.
From the beautiful beaches and azure waters of the Caribbean, to the Maya Mountains and the Pine Ridge, Belize has an adventure for everyone. Spectacular caves, winding waterfalls, virgin tropical rainforest, and hundreds of limestone caves make for exciting vistas. You wil find many ancient Maya ruins and temples that will entice you to learn more of their history. Zip lining through the forest, taking nature walks, sailing the Caribbean, cave tubing through Maya caves, scuba diving and snorkeling the Barrier Reef, sailing the cayes, parasailing, or just hiking through the jungle, you will find a wonderful, unforgettable journey awaiting you. Belize is home to many beautiful resorts, jungle lodges, beachfront cabanas and hotels especially Ambergris Caye.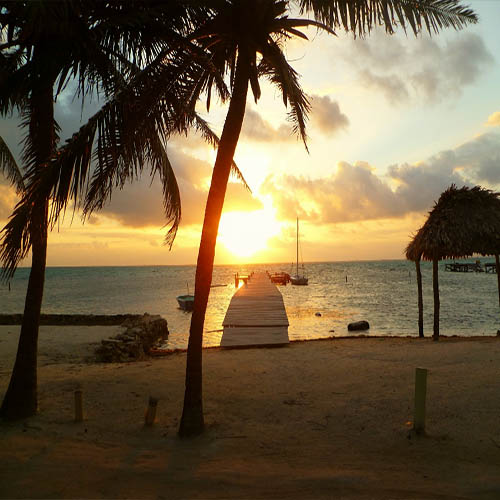 Sunset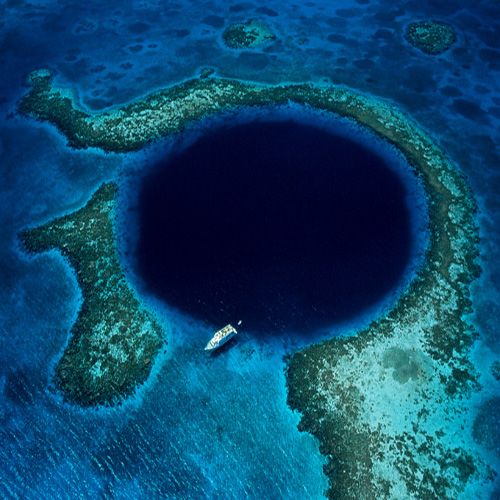 Blue Hole
Diving
Rates
All our prices are in bz$ include all Taxes.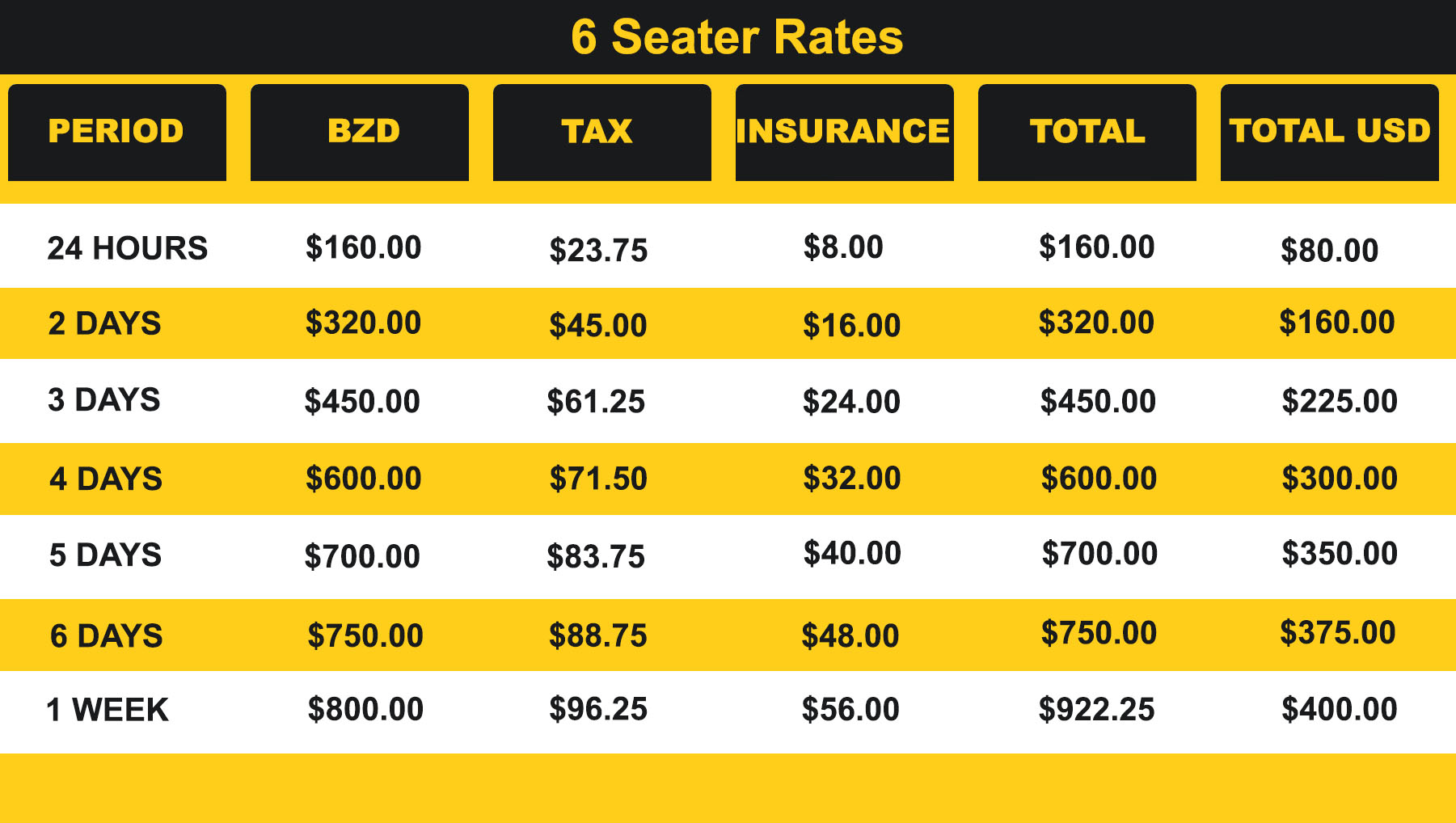 We Offer the best deals. Contact Us For More Info.
Contact Us!
Terms & Conditions!
Rental & Cancellation Policies:
A valid Driver's License is required to rent one of our golf carts.
You must always carry your drivers license when you driving.
At least 50% of the total rental cost is required on the day of booking.
20% will be deducted off the total rental cost for cancellations done 30 days or less prior to pick-up date.
An open credit card imprint is required on arrival date.
All carts are provided with gas and should be returned with the same amount of gas. A 10% surcharge will be applied to carts returned without the right amount of gas.
While driving in Ambergris Caye:
Do Not Drive while intoxicated.
No parking within 30 feet or less from street corners.
"No Parking" areas on the street sides are marked by a red line.
Maximum allowed passengers for our 4-seater golf carts are 4 persons and 6 persons for 6 seater.
Three main streets in San Pedro Town

Barrier Reef Drive (front street) which is One Way Only (north) and parking is available on the right side only. Central Park street block is completely closed on Fridays, Saturdays and Sundays from 6pm-6am respectively.
Pescador Drive (middle street) is also One Way (south) and parking is available on the right side only.
Angel Coral Street (back street) is a Two Way street and parking is available on the east side only.

Taxi Parking zones are exclusive only for taxi cabs.
Speed Limit are 10 miles per hour in residential areas and 15 miles per hour in nonresidential areas.